Join BBFAA Activities
Be a Member!
2020 BBFAA Membership Form (Click here to print form)
Due to the COVID-19 pandemic, the discounted membership fee of $25 has been extended until September 30, 2020. Please fill out the BBFAA Membership Form in the link above and mail your check to the BBFAA P.O. Box 227, Tallahassee, FL 32302-0227. Or pay online by clicking the links below or the Pay Online Membership buttons above. Thank you for supporting the BBFAA.
Student membership fee with a valid .edu email $10
3 year family membership fee $72
5 year family membership fee $115
Click here to pay for BBFAA $25 Annual Membership Fee
Click here to pay for BBFAA $250 Lifetime Membership Fee
BBFAA News
Effective July 1st, St. Louis Catholic Church welcomes Father Alberic. Bishop William Wack, CSC, has appointed Fr. Alberic Lazerna, to be the new Parochial Administrator of St. Louis Catholic Church, effective July 1, 2020. Father Alberic has been the Parochial Vicar at Little Flower in Pensecola. Welcome to St. Louis, Fr. Alberic!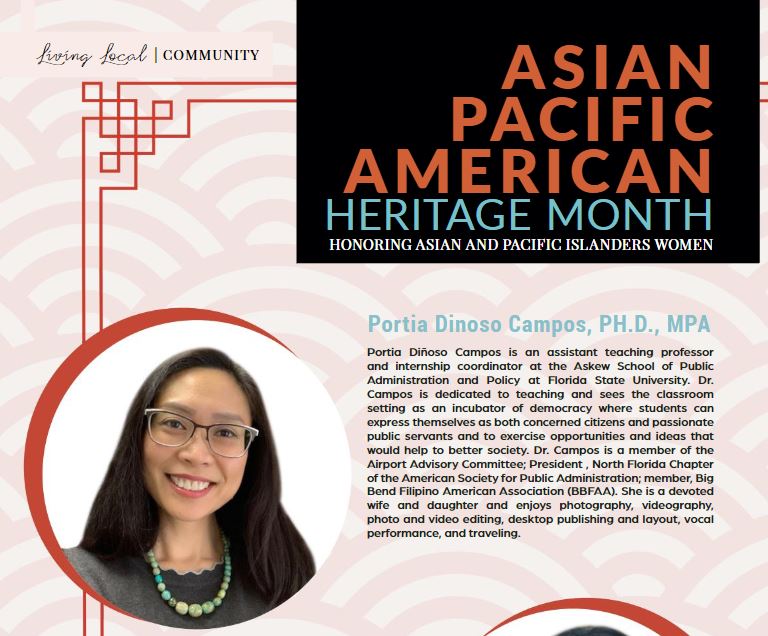 FMSU Update
2020 FMSU Candidates had numerous Filipino Delicacy Fundraisers e very 3-4 weeks. Orders were picked up in front of Lynns Oriental Store and distributed throughout the community.
This was their way of pageant contestants sharing Filipino delicacies and spreading Filipino treats. This raised money for the upcoming Pageant. A portion of the donations are earmarked for Bantay Bata 163 which helps disadvantaged children in the Philippines. Thank you for your continuous support of our BBFAA candidates.

UPDATE ON 2020 FMSU "Pageant for a Cause"
FIRST COUNTING WINNERS announced last May 15, 2020.
Miss Tallahassee Joella Mosley and Princess Melissa Foster won top fundraiser in their categories.
Second and Third countings will be announced soon. Thank you for all your support for Team Tallahassee Candidates.
Recently, Riza Solis – FMSU Pageant Coordinator, had conducted a survey among candidates on the proposal to have a virtual pageant. It was suggested to have a Virtual Pageant/Coronation based on the success of the Miss Earth Philippines Virtual Pageant.
The outcome of the survey: Candidates voted for a live competition like previous years. There will be no virtual coronation.
The previous coronation date of August 1, 2020 has been POSTPONED to a later date. Due to the unpredictable nature of Covid-19. They will wait until mass gathering are allowed in Florida to hold a coronation. Pageant officials will make sure that the candidates will have enough time before that yet-to-be-determined date. For now, contestants will wait patiently and do all that we can to ensure everyone's safety.
Let us hope and pray that this pandemic will end soon.
God bless and be safe.
Lally Mosley
FMSU Team Tallahassee Pageant Coordinator
Upcoming Events
Lucky Goat Coffee to Support BBFAA Scholarships
It's that time again! The BBFAA Scholarship Committee has partnered with Lucky Goat again this year to raise support for scholarships in the Philippines. Lucky Goat coffee is available for sale now! Only $11/bag. Please contact Mafe Brooks for your order or for any questions at mafemrb@gmail.com. Click here to view the Lucky Goat Flyer.
2020 Calendar of Events
BBFAA Members: As we learn more about the Coronavirus and its effects on every day life, the BBFAA is cancelling all events until further notice.
September
Event: Pista sa Nayon- A Fiesta Filipino This event has been cancelled for September 2020 due to the COVID-19 pandemic. We look forward to coming back strong with our community celebration in 2021!
Event: The Asian Coalition of Tallahassee & Tallahassee Community College Dance Company present Fusion World Dance Concert. Click here to view the Fusion World Dance Flyer.
Ongoing Events
Event: BBFAA choir
BBFAA Choir Director: Ferdie Francisco
Location: Blessed Sacrament Catholic Church, Tallahassee, Florida
Filipino Choir sings at Blessed Sacrament every 3rd Sunday of the month
Executive Office
Jan 2019-Dec 2021
Officers
Board of Directors
BBFAA Members are welcome to attend the Executive Meeting held each third Friday of the month. Location TBA. Contact any Officer/Board member for more information.
Congratulations to the 2020 recipients of the BBFAA $500.00 U.S. Educational Grant!
Julia Hernandez (Winning Essay)
Giselle Almanzor
Mattheus Abad
Contact Person: Hosea Battles (850) 322-4927, Chairman BBFAA Educational Grant Committee
Visit our FACEBOOK page for pictures of BBFAA Activities.
Sign up to be a BBFAA Concession Stand Volunteer
High school students can earn volunteer hours for their Bright Futures Scholarship
Click on the logo below to sign up as a volunteer
2020 FSU Football Schedule
Date
Opponent
Location
Time (ET)/Results

                    Sat., Sep. 12
                    Home game


FSU vs.
Georgia Tech Yellow Jackets
Tallahassee, FL
TBA

                    Sat., Oct. 3
                    Home game


FSU vs.
Jacksonville State Gamecocks
Tallahassee, FL
TBA

                    Sat., Oct. 17
                    Home game


FSU vs.
North Carolina Tar heels
Tallahassee, FL
TBA

                    Sat., Nov. 7
                    Home game


FSU vs.
Pitt Panthers
Tallahassee, FL
TBA

                    Sat., Nov. 21
                    Home game


FSU vs.
Clemson Tigers
Tallahassee, FL
TBA

                     Sat., Nov. 28
                    Home game


FSU vs.
Virginia Cavaliers
Tallahassee, FL
TBA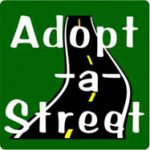 Please
CLICK Here,
or the picture above, to sign up and volunteer for 1 hour to 1.5 hours. High School students will receive Bright Future hours.
Contact Person: Sonny Abad (850) 443-2694, or email
Sonny Abad.
January:
Event: Sinulog 2020
Date/Time: Sunday, January 26 at 12:15 noon
Location: Blessed Sacrament Church, 624 Miccosukee Rd., Tallahassee, FL 32308
Details: This is a potluck event after the 12:15 mass. Click here to sign up for the potluck
February:
Event: BBFAA General Membership Meeting
Date/Time: Sunday, February 9 at 2.p.m to 5 p.m
Location: Leon County Supervisor of Elections Office, 2990-1 Apalachee Parkway near Lynn's Oriental Seafood Market, Tallahassee, FL 32301
Event: International Bazaar
Date/Time: Saturday, February 15 at 2.p.m to 5 p.m
Location: FSU Ballroom, Tallahassee, FL 32306
Event: Valentine's Party
Date/Time: Friday, February 14, 2020 from 6 to 11 p.m.
Location: American Legion, 229 Lake Ella Drive, Tallahassee, FL
Details: This is a dinner/dance. Cost: $35/couple; $20/person; $10/performer student;$5/child less than 5 y.o. To purchase tickets, please text (or Facebook message) Lally Mosley at 850-766-0281 or Ferdie Flores at 850-570-4468. Please purchase tickets in advance.

Click here, or the image below, to view the Valentine's Party poster

April
Event: FSA hosts the International Cafe Cancelled
Date/Time: Wednesday, April 1 ,2020
Location: International Globe, Tallahassee, FL
Details:
Event: BINGO Cancelled
Date/Time: Friday, April 24,2020
Location: St. Louis Church ,3640 Fred George Road , Tallahassee, FL 32303
Details:
Event: FSU Spring Football Game/Pizza Hut Revenue Opportunity. Cancelled until further notice.
Date/Time: Saturday, April 18,2020
Location: FSU Doak Campbell Stadium, Tallahassee, FL 32306
Details: We need up to 14 people to volunteer. Pizza Hut is paying the BBFAA for each person who volunteer. Your support is appreciated.
May
Event: Flores de Mayo Cancelled
Date/Time: Saturday, May 2, 2020
Location: Blessed Sacrament Catholic Church, Tallahassee, Florida
Details: Please bring flowers
June
Event: Summer Picnic Cancelled